As part of the TOS Review Crew, I was given the opportunity to review Abraham Lincoln: A New Birth of Freedom, and the accompanying study guide, which is part of the Heroes of History series from YWAM Publishing.
I've had the privilege of graduating two students through homeschool, so far. Some of my sweetest memories are of the early years when our mornings centered around cuddling on the couch with a read-aloud. We'd get up, do our morning chores, have breakfast, then cuddle up and read, read, read.
And much of that reading time was centered around the Heroes of History series from YWAM.  I cannot not say enough good things about this series. These books can be a backbone of any history study.
There's nothing like being transported into another time through the pages of good book.
ABOUT THE SERIES
~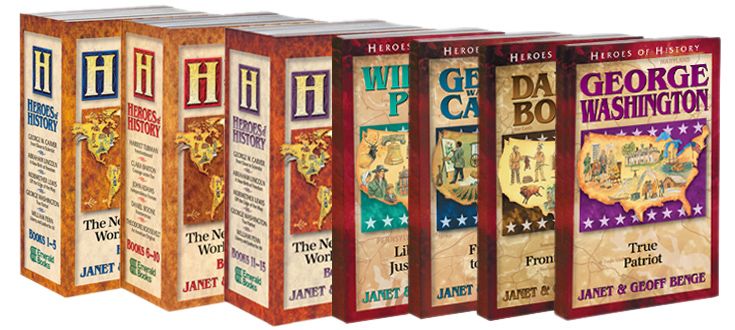 The Heroes of History series from YWAM is made up of no less than 20 individual books and sets. Each individual book is a focused, encouraging biography of an important figure in history. They cover inspiring individuals from Abraham Lincoln, to Milton Hershey, to Clara Barton, and more!
Each book is thoroughly researched, accurately written and extremely entertaining.
If you're looking for inspiring Christian Heroes, they have that too in their Christian Heroes: Then and Now series. Be sure to check out both series to round out your child's education and entertainment.
ABOUT THE BOOK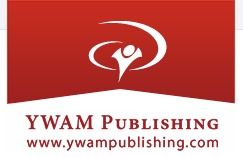 As I said before, the Heroes of History books are encouraging and entertaining. Abraham Lincoln: A New Birth of Freedom is no exception. This is not a dry, boring, biography.
Authors Janet and &Geoff do an amazing job of weaving together a living story. Lincoln's life is covered in charming detail, displaying the political events, and personal experiences that shaped the man who was to become our 16th president and leader during the civil war.
Tough topics are tackled with grace and age-appropriateness. Your reader (or listener) is sure to be entertained.
Since I used this book with my 8 year old emerging reader, I used Abraham Lincoln: A New Birth of Freedom as a read aloud. My son, who is definitely a wiggle worm, was entertained by the story, which kept his attention.
ABOUT THE STUDY GUIDE
I didn't utilize the study guide as much as I would have liked; it was just a bit above my son's level. However I can see that it is a valuable resource that can help extend and solidify the students knowledge of Abraham Lincoln.
Every study guide, can be bought as a physical book or an easy download. Every study guide includes work and information on correlating vocabulary, geography, critical thinking activities and more.
I would highly recommend getting the study guide for your Heroes of History books. They take the reading deeper and help drive home the morals of the stories in new and exciting ways.
LEARN MORE
Be sure to read what other reviewers had to say about the Heroes of History series as well as the Christian Heroes: Then and Now by clicking the Schoolhouse Review Crew image below.
Also, follow YWAM on social media below:
Facebook
Twitter
Pinerest