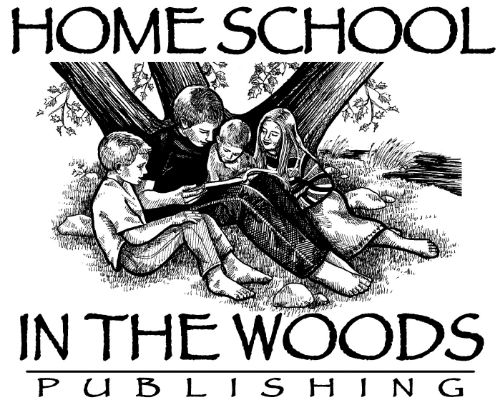 Are you familiar with
Homeschool in the Woods
? They are are family owned and operated homeschool curriculum provider.
As part of the TOS Review Crew I was given the opportunity to review their hands-on activity based history unit, Project Passport World History Study: The Middle Ages.
I was super excited to check out this resource because Bram loves just about everything from the Middle Ages. Castles? Knights and armor? Trebuchets? Oh yeah! But, before I dig into my impression of this study, let me give you some background information.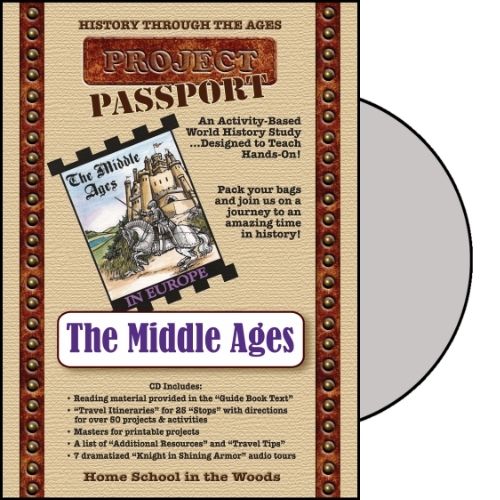 What is Project Passport: Middle Ages?
Project Passport World History Study: Middle Ages is one of three unit studies on world history. In addition to the Middle Ages, Homeschool in the Woods currently offers Ancient Egypt, as well as Renaissance and Reformation. They have plans to add Ancient Greece and Ancient Rome.
Each Project Passport consists 25 lessons, ending with the big shebang, a beautiful lapbook for which your student has slowly been creating pieces during the 8-12 weeks it takes to complete each study.
Depending on your student's age and ability level. Each lesson can take anywhere from a day or two, to a week to complete. This study was designed with third to eighth graders in mind.
How Does It Work?
It's easy! Project Passport: Middle Ages is available via download or CD. With the download option, in a few quick clicks you can have your curriculum ready at your fingertips.
The teacher is provided with a syllabus, instructions, reading text list and an easy-to-understand (and implement) schedule.  The student benefits from a large array of of printable, as well as hands-on, activities.
After your child creates their passport and "luggage folder" the adventure begins. The student is immersed in an historically-accurate world of story and activity.
Also offered are some great audio selections. Perfect for lunch time entertainment.
My Impression
Honestly, when I first opened the Middle Ages file, I have to admit I was a little overwhelmed. I've never done a unit study like this before. And there was a lot of information.
A whole lot.
But I quickly realized the beauty of this set up is that you can choose to use Project Passport: Middle Ages in two different ways. You can
use it as a thorough yet sweeping overview of this time period and finish it in the recommended 8-12 weeks. Or…
get really deep into this study, hopping off on untold rabbit trails for a really in depth study.
Second, I was impressed with the scope. A great deal of pertinent historical happenings are covered. And that's not easy to do, being that the Middle Ages include such a large chunk of our historical timelines. They start at the fall of the Roman Empire, which segued into the Dark Ages, and cruise through everyday life, arts, church, Crusades, knights, and more.
It's comprehensive!
Lastly, I liked the quality and variety. The reading text and audio suggestions are really good. You're not reading from a dry textbooks. These are living books that help bring history to life!
And the projects are fun quality as well. Even though this is a downloadable/CD curriculum, these projects are more than your run of the mill, cut and paste worksheets. You make stick puppets, and postcards, and even 3D items (like a catapult). Like I said, fun!
My one and only complaint is that there is a lot of printing. One day, I'd love to see a pre-printed book option. 
Connect With Homeschool In The Woods
I hope you'll take the time to check out Project Passport World History Study: Middle Ages, one of several history studies by Homeschool in the Woods. This is a wonderfully in depth, stand alone, period study, or it would be a great project-addition to any middle ages curriculum.
Be sure to follow Homeschool In The Woods of Facebook, Twitter, Pinterest, and Google+.  Then, read what other reviewers had to say by clicking the image below: